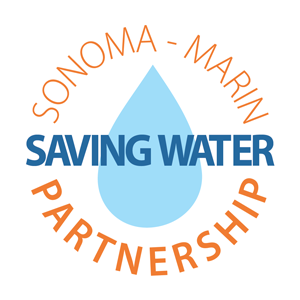 La Sonoma-Marin Saving Water Partnership se complace en ofrecer este taller gratuito de QWEL.
Al registrarse a este taller, usted se compromete a ir a todas las sesiones en la lista de abajo.
Esta clase incluye una auditoria de irrigación y un examen, los cuales son requeridos para obtener la certificación profesional de QWEL.
El texto para esta clase será la versión de Sonom-Marin del manual de referencia de QWEL, que está disponible como descarga gratuita.
---
The Sonoma-Marin Saving Water Partnership is excited to offer this QWEL workshop FREE of charge.
By registering for this workshop you agree to attend all of the sessions listed below.
The class includes an irrigation audit and exam, which are required to gain the QWEL professional certification.
The text for this class will be the Sonom-Marin version of the QWEL reference manual which is available as a free download.
Location: Petaluma Community Center
320 N McDowell Blvd
Petaluma, CA 94954
View in Google Maps
Presenter: Christopher Reamer
When:
Wednesday, January 8th, 2020 8:00 am-1:00 pm - Location:
Friday, January 10th, 2020 8:00 am-1:00 pm - Location:
Wednesday, January 15th, 2020 8:00 am-1:00 pm - Location:
Friday, January 17th, 2020 8:00 am-1:00 pm - Location:

Registration Closes: 01/03/2020
Sponsored by: Sonoma-Marin Saving Water Partnership
For more information, contact:
Gregory Plumb
gregory.plumb@scwa.ca.gov
7075471933