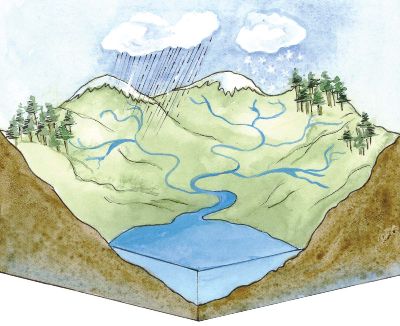 Mission Statement
The Qualified Water Efficient Landscaper training presents an affordable, proactive, local approach to reducing landscape water demand. QWEL provides graduates with knowledge in water efficient and sustainable landscape practices, including water management and preservation of other valuable resources.
WaterSense Partner
QWEL is recognized as a WaterSense labeled Professional Certification Program for Irrigation System Audits. Upon successful completion graduates will be listed as a Certified Professional on the WaterSense website.
Sonoma-Marin Saving Water Partnership
The Sonoma-Marin Saving Water Partnership (Partnership) is the parent Professional Certifying Organization (PCO) for the QWEL professional certification in irrigation system audits.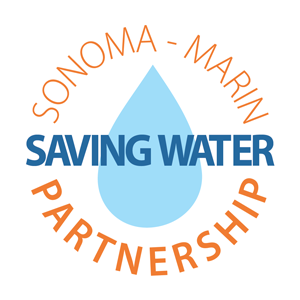 The Sonoma-Marin Saving Water Partnership (Partnership) represents 11 water utilities in Sonoma and Marin counties that have joined together to provide regional solutions for water-use efficiency. The utilities include the Cities of Santa Rosa, Rohnert Park, Petaluma, Sonoma, Cotati; North Marin, Valley of the Moon and Marin Municipal Water Districts; Town of Windsor, California American Water - Larkfield District and Sonoma County Water Agency (Partners). Each of the Partners have water conservation programs that assist customers in reducing their water-use. The Partnership was formed to identify and recommend implementation of water-use efficiency projects, and maximize the cost-effectiveness of water-use efficiency programs in our region.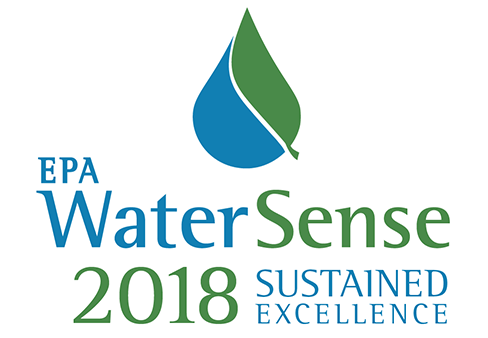 The Partnership has received national recognition from the U.S. Environmental Protection Agency (EPA) WaterSense program for continued efforts in promoting water use efficiency in our region and beyond. For three consecutive years (2014-16) the Partnership has been the recipient of the Professional Certifying Partner of the Year award for its work in educating landscape professionals through its WaterSense labeled QWEL professional certification program. For two consecutive years (2017-18) the Partnership has been the recipient of the Sustained Excellence Award.
The QWEL program was developed by Sonoma County Water Agency in partnership with North Coast Chapter of California Landscape Contractors Association, local landscape maintenance contractors, local water retailers and academia in 2007 as a locally focused training program. Since 2007, the QWEL program has been adopted by over 20 Professional Certifying Organizations (PCO's) throughout the US.
---
QWEL Professional Certification in Irrigation System Audits
The Qualified Water Efficient Landscaper professional certification provides landscape professionals with 20 hours of education on local water supply, sustainable landscaping, soils, landscape water budgets, irrigation system components and maintenance, irrigation system audits, and scheduling and controller programming. In order to obtain the QWEL certification, an individual must demonstrate their ability to perform an irrigation system audit as well as pass the QWEL exam. The list of topics covered in the QWEL curriculum includes: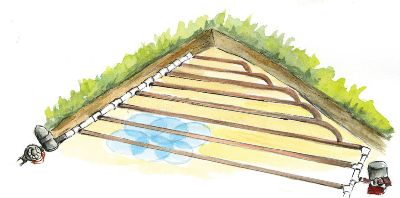 Where Our Water Comes From
Sustainable Landscaping
Soils
Landscape Water
Irrigation Systems
Irrigation Maintenance & Trouble Shooting
Irrigation System Auditing
Irrigation Scheduling
Irrigation Controllers
Bringing It All Together
---
QWEL Graywater Specialty Certification
The QWEL Graywater Specialty Certification provides landscape professionals with 10 hours of education on the design and installation of graywater systems. In order to obtain the QWEL Graywater Specialty Certification an individual must be an existing QWEL graduate, must demonstrate their ability to install graywater systems, and pass the QWEL Graywater Specialty exam. The list of topics covered in the QWEL Graywater Specialty curriculum includes:
Home Water Conservation and Graywater Overview
Plants, Products and Graywater
Graywater Codes and Regulations
Sizing Irrigation Fields
Laundry to Landscape
Beyond Laundry to Landscape
Future of Graywater