| | |
| --- | --- |
| | Register today for this FREE online QWEL certification training course sponsored by California Water Service! |
The QWEL training will be facilitated live over a Zoom webinar by one of our highly rated QWEL certified instructors and is available to professionals living or conducting business California Water Service's service area*.

The online training will cover all sections of the QWEL reference manual. This includes topics on:
Sustainable landscape design principles,
Soil properties and health,
Plant water needs,
Overhead spray irrigation system audits,
Irrigation system troubleshooting and maintenance, and
Irrigation system programming and operation.
Attendees are encouraged to download the manual for free here or purchase a paperback copy from Amazon here prior to the class.
In order to obtain QWEL certification, individuals must complete a virtual irrigation audit (covered in class) and pass the QWEL exam. The QWEL exam will be offered the week of June 26th. Exams will be administered online, and students will be required to pay an exam fee (approximately $30).
Additional details will be provided prior to the class after you register.
| | |
| --- | --- |
| | Those who earn their QWEL certification will be listed as a Certified Professional on the QWEL and U.S. EPA WaterSense websites. |
*California Water Service's service area include the following:
Northern CA

: Armstrong Valley, Chico, City of Chico Sewer, City of Willow Sewer, Coast Springs, Dillion Beach, Dixon, Duncan Mills, Guerneville, Hamilton City, Hawkins, Lucerne, Marysville, Noel Heights, Oroville, Rancho Paradiso, Santa Rosa, Stockton, Willows

S.F. Bay Area

: Atherton, Bolsa Knolls, Broadmoor, Buena Vista, Colma, County Meadows, Cupertino, Daly City, Foothill Estates, King City, Las Lomas, Las Palmas, Livermore, Los Altos, Los Altos Hills, Los Trancos, Menlo Park, Mountain View, Oak Hills (Castroville), Palomar Park, Portola Valley, Redwood City, Redwood City (Unincorporated), Salinas, Salinas Hills, San Carlos, San Mateo, Skyline, South San Francisco, Sunnyvale, Watsonville (Royal Oaks), Woodside

Central CA

: Arden/Weldon, Bakersfield, Bodfish, City of Bakersfield, City of Visalia, Countrywood, Fairway, Fremont Valley (Mojave), Goshen, Grand Oaks, Kernville, Lake Hughes, Lake Isabella, Lakeland, Lancaster, Leona Valley, Mountain Shadows, Onyx, Ponderosa Pine, Porteville, Riverkern, Selma, Sierra Trailer Lodge, South Lake, Split Mountain, Squirell Mountain, Squirrel Mountain, Tesoro Viejo, Tulare, Visalia, Wofford Heights

Southern CA

: Bell, Carson, Commerce, Compton, Dominguez, Dominguez Desalter, East Los Angeles, Harbor City, Hawthorne, Hermosa Beach, Lomita, Long Beach, Montebello, Monterey Park, Palos Verdes, Palos Verdes Estates, Palos Verdes Peninsula, Rancho Dominguez, Rancho Palos Verdes, Redondo Beach, Rolling Hill, Rolling Hills Estates, Thousand Oaks, Torrance, Unincorporated LA County, Vernon Westlake Village

---
SCHEDULE DETAILS
The QWEL online training will be offered in 2.5-hour EVENING sessions for two weeks Monday to Thursday from 6:00 p.m. to 8:30 p.m. beginning Monday, June 12th.
By registering for this class, you are committing to attend all eight of the 2.5-hour sessions. The QWEL exam will be offered in the week of June 26th. Note that registrants will receive a link to additional pre-recorded content, which should be viewed prior to the start of the class.
---
PRESENTER: Lori Palmquist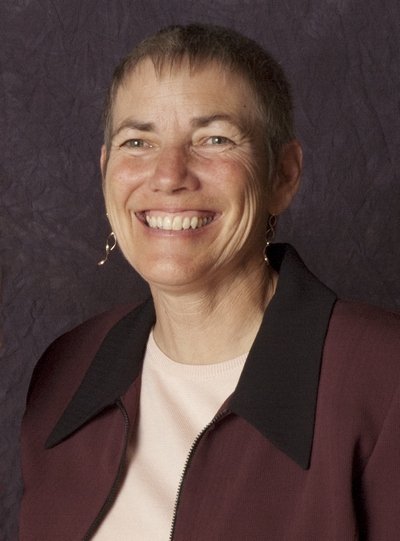 Lori is an irrigation specialist who has worked in the landscape trade for 30 years. She is an irrigation designer, consultant, and educator, and a former irrigation contractor and water manager. She has designed, installed, assessed, repaired, upgraded, and managed hundreds of irrigation systems over the years, and brings a boatload of passion and irrigation geekery to all her professional endeavors.
---