QWEL (English) - Bozeman, MT Online Classes
Registration for this course is limited to individuals who work or live in Gallatin County.
The QWEL course is FREE and the exam will cost $30 through an online proctoring service (must pass the exam with a 75% and submit the virtual audit to obtain QWEL certification).
Last day to register for this QWEL course is November 6th 2022.
When:
Tuesday, December 6th, 2022 1pm - 5pm
Wednesday, December 7th, 2022 1pm - 5pm
Thursday, December 8th, 2022 1pm - 3pm
Tuesday, December 13th, 2022 1pm - 5pm
Wednesday, December 14th, 2022 1pm - 5pm
Thursday, December 15th, 2022 1pm - 3pm
Presenter: Lori Palmquist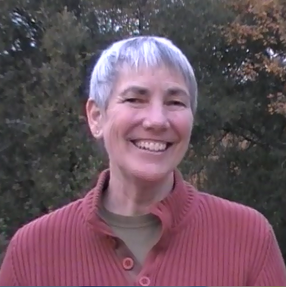 Lori Palmquist is an irrigation expert who has designed, installed, repaired, maintained, and upgraded hundreds of irrigation systems in her 33-year career as a landscape professional. She has a fiery devotion to irrigation and water conservation and claims to have irrigation water running through her veins.
Lori is a former irrigation contractor whose current vocation is designing irrigation and teaching it to landscape professionals and the public. She has taught QWEL since 2010 and has an online irrigation school, called Irrigation Mastery, that opened in June of 2020.
Lori is an avid student as well as a teacher and loves learning about the latest advances in irrigation technology. She sees QWEL trainings as a wonderful opportunity for landscape professionals to come together and share their experiences and expertise while learning how to preserve our precious water supply.
Location:

Location: Online
Presenter: Lori Palmquist
When: Tuesday, December 6th, 2022 1:00 pm - 5:00 pm
Registration Closes: 11/06/2022
Sponsored by: City of Bozeman
For more information, contact:
Chelsey Trevino
ctrevino@bozeman.net
406-582-2266